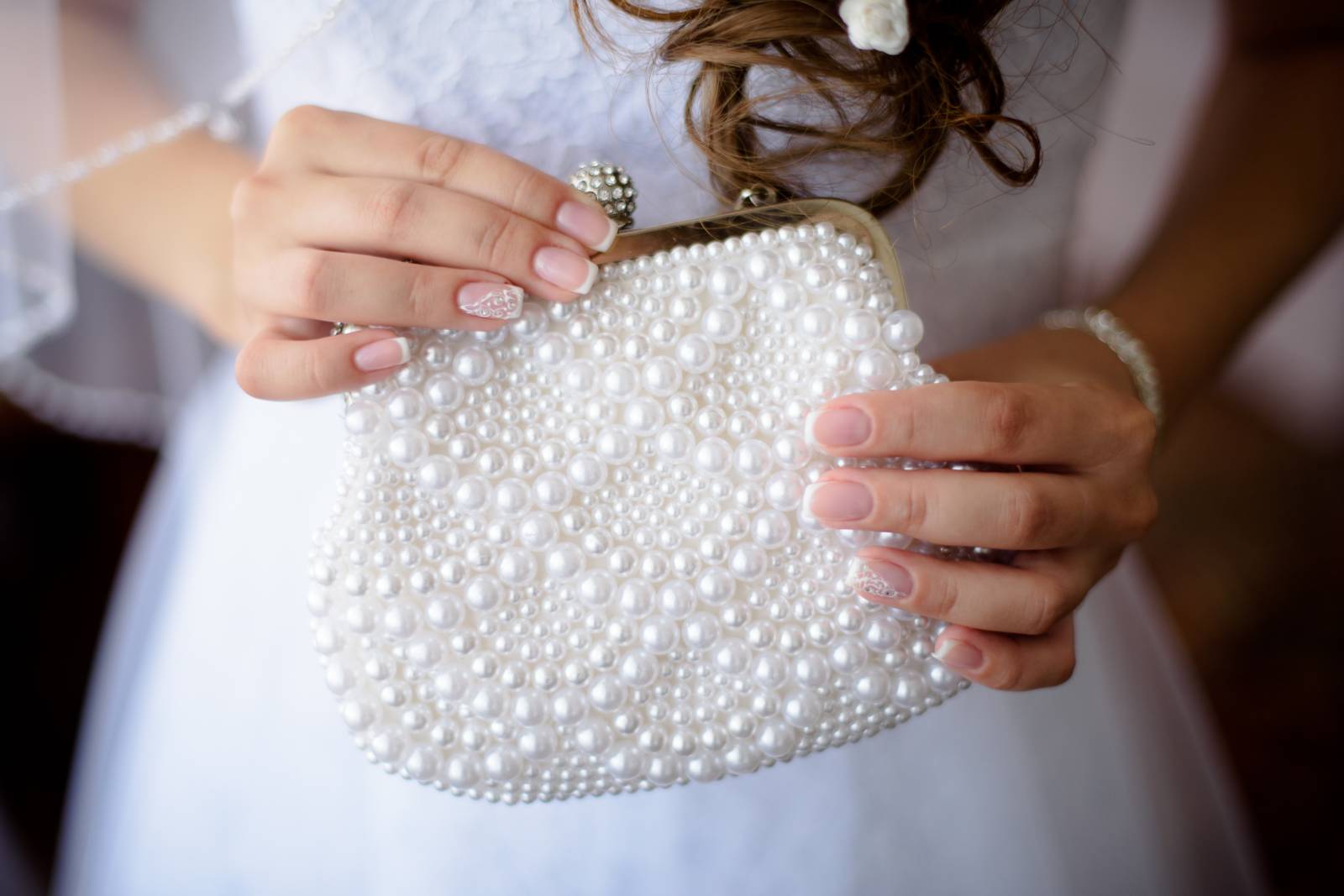 Sticker shock is by far one of the most overwhelming aspects of planning a wedding.
The wedding budget is one of those nitty gritty details that nobody enjoys discussing. Deciding on how and where to focus your wedding budget should depend on your day-of priorities. Just like every couple is unique, every wedding budget is unique, and your personal preferences will define where you decide to save or splurge. A breathtaking letterpress invitation suite might be an absolute must for you, or maybe your partner is dreaming of hosting a bar with at least three signature cocktails. While we can't exactly determine your wedding day must-haves for you, we can help determine ways to strategically save and/or get the most bang for your buck. Here are a few budget tricks we've learned over the years:
Where to Splurge...
Location, Location, Location
Your wedding venue doesn't have to be a historical marvel or the spot where your favorite music video was shot - it should speak to who you are as a couple and your overall wedding theme. Regardless of the details you choose to fill the space with, this locale is going to be the immersive backdrop that sets the tone for your big day. As your biggest investment, we believe the venue should be your top priority. If you're dreaming of a top-dollar mountain top venue or waterfront setting, there are ways to work it into your budget by cutting costs in other areas. Do your research, be diligent, and consider off-season or mid-week dates.
A Dinner to Remember
As important as cocktails and dancing are, don't forget about food. Menu options will not only curb your guests' hunger but will also set a standard of quality. Besides the venue, catering is typically the next highest price point involved in wedding planning -- and it's also one of the details your guests will remember the most. Consider adding on an additional appetizer that nods to a memory of your first date, or late night snack mini-version of your favorite muchie to add a little something extra to keep the party going. Even if it means cutting the guest list or choosing a simpler service style (buffet or family style instead of plated), consider the quantity and especially quality of the food and be sure you're serving your guests a meal worth raving about.
Light It Up
Lighting is everything. Not only will a scarce lighting design photograph poorly, it also lacks that magical aesthetic we all love. Plus, nobody wants to be completely in the dark - this is an accident waiting to happen! No matter your locale, spending a little extra on specialty lighting can go a long way. Consider renting additional strands, café lights, or specialty chandeliers to create a magical illusion of hanging from the night sky. You have spent countless time curating lovely wedding details - be sure that the design elements you chose are illuminated for your guests to enjoy any time of day or night.
All About the Linens
Linens are one of the most underrated elements of wedding design. The choice about linens seems like the type of thing you can easily push off onto the venue or rental company, but the time and money you invested into choosing the perfect centerpiece may be for nothing if all you see is metal table legs sticking out of the bottom of a starchy white linen. Not only are linens a functional element on your tablescape, they create a cohesive backdrop for your wedding theme while adding personality and warmth, not to mention an unprecedented level of luxury. Regardless of the texture or color, check with your venue and/or rental company to be sure you have accounted for all your table covering needs.
Videography
Photography is an obvious place where people decide to splurge, but videography is often pushed aside. Once your wedding has passed (often in the blink of an eye), seeing those magical moments on film will help you relive that extraordinary day that came and went too quickly. Trust us - you will not regret having a moving keepsake that allows you to watch back the moments filled with laughter, love, and tears of joy. We strongly encourage you to do some vendor research and see if you can move some budget items around before ruling it out completely.
Ways to Save...
Stay In Season
We understand that your wedding theme will most likely correlate with the season you have chosen for the biggest day of your life. A pro-tip when it comes to saving is to keep your décor and floral elements in season. Give your florist a vision, but ask them to develop a floral concept that revolves around timely blooms. They will be naturally breathtaking while costing a significant amount less than out-of-season special orders.
Something Borrowed
Don't be ashamed about scouring sites where people sell used wedding items like Recycle Your Wedding on Ruffled Blog, or purchasing a previously owned wedding gown from PreownedWeddingDresses.com. Ask your already-wed friends and family to see if they have any décor laying around that you can incorporate into your wedding design. Being eco-conscious is "in," so embrace it and save!
Go Hunting
Check Craigslist and any other local listings in your area for garage and estate sales. They can be the best places to collect wedding props. Get out there to hunt for vessels like teacups or vintage ball jars, and other tabletop decor such as vintage books or photo frames for table numbers. Also, flock to thrift stores for spontaneous décor elements - you might be surprised by what you find. Not to mention, previously loved items often have the most character.
World Wide Wed
It could be very chic and modern to forgo a paper stationery suite and instead send a fancy e-vite from a site like Paperless Post. You could still enlist a fantastic stationery designer to create a logo and some personalized design items for your wedding, but the boatload you would still save on paper and printing costs would be a win. Or consider designing a really fun dot-com (personalized URLs typically cost about $20) and send all your wedding information via the World Wide Web.
Gather Your Girls (and Boys)
Don't overlook how creative your friends are. Play to their strengths: like having a friend with great handwriting address your invitation envelopes, or plan craft nights where everyone can come together, sip some bubbly, and help you crank out projects that might otherwise cost you money to outsource. We all have that incredibly charismatic and outgoing friend - ask them if they would be interested in being your officiant. There are endless opportunities for your friends to get involved and participate
Hosting a beautiful wedding on a budget is possible! Remember, your wedding is about the love you and your significant other share, not the price tag. We understand that planning a wedding on a budget can be tricky, avoid getting too overwhelmed by starting with the small things. Although these tips and tricks will help you cut wedding costs, we promise they'll add up to a breathtaking wedding day to remember.